&nbsp
Kovack Advisors' business is providing extraordinary service to our advisors so they can focus wholly on the individual and institutional investor. We are independent, strong and supportive.

Established in March 2001, Kovack Advisors is an SEC Registered Investment Advisor, headquartered in Fort Lauderdale, FL, with independent advisors located across the country. We have strategic alliances with the most recognized and respected advisory clearing firms in the industry and we offer an RIA Platform that is second to none in providing comprehensive investment solutions and accessible technology. Our independent nature is what sets us apart. Our strength, stability and innovation are why we'll not only endure, but thrive!
Our advisors have access to best-of-breed programs, services and technology, and the benefit of independent pricing. Kovack Advisors does not offer proprietary programs. We will always sit on same side of the table with our clients; striving to always be an example of un-biased guidance and trusted advice.
"Invest for Life" (Client Brochure)
Testimonials
---
Management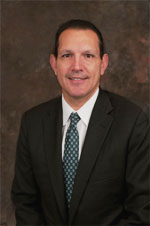 Chris Mills, CIMA®
President
Chris entered the securities industry in 1998 after serving eight years in the U.S. Navy. He earned a BS in Management from Southern Illinois University and completed his Certified Investment Management Analyst (CIMA®) designation in 2011.
The first five years in the securities industry his focus was as a producing representative. In 2003 Chris joined Kovack Securities. In addition to being a producing representative he developed the Insurance Department at Kovack Securities and managed the Fee Based Annuity Platform for Kovack Advisors. In August of 2007 Chris took over the day to day operations of Kovack Advisors and in April of 2013 he assumed the day to day operations of Kovack Securities. Chris is currently responsible for managing all operational aspects of both Kovack Securities and Kovack Advisors.
Tel: 954.670.0617
Email: Chris@KovackAdvisors.com
---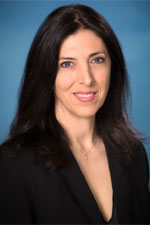 Michel Tsaparlis
Vice President of Advisory Services
Michel has been in the financial services industry since 1990. She first started her career in Boston, MA, as a Registered Rep/Advisor working for such companies as, American Express and Fidelity Investments.
She spent the last 16 years working in different management capacities for several Broker Dealers/RIAs. Her last position was the Chief Compliance Officer, for Investacorp Advisory Services, Inc. Michel holds her Series 4, 7, 24, 55, 63, 65 and 79.
Tel: 954.670.8707
Email: Michel@KovackAdvisors.com
---
Copyright ©2017 Kovack Advisors, Inc.,
6451 North Federal Highway, Suite 1201
Fort Lauderdale, Florida 33308
Call us at (954) 670-0617
Email: info@kovackadvisors.com